Kress Ladle Carrier
higher productivity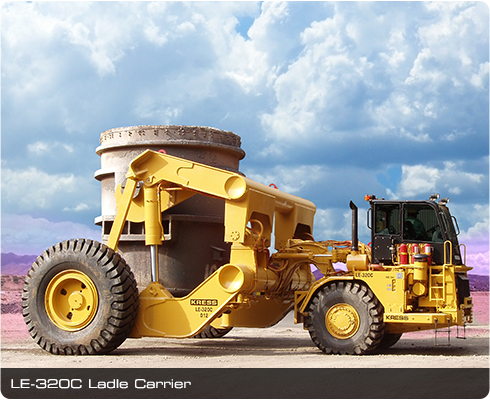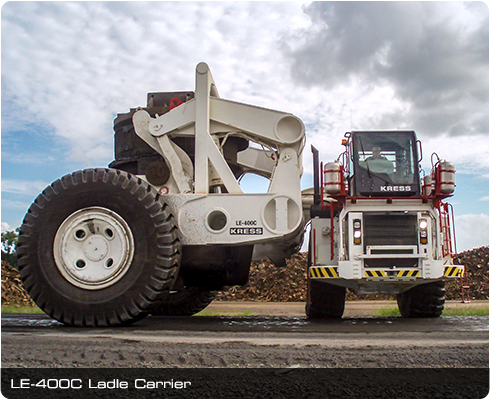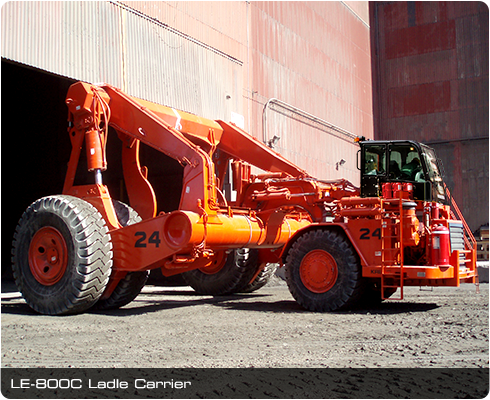 Kress
Ladle Carrier
Engineered for Performance..
Designed for Comfort..
Built to Last!

Kress Ladle Carriers are specially designed ladle transport vehicles engineered to provide a flexible-path means of carrying molten metal in the steel mill or iron plant.
Kress Ladle Carriers are designed expressly for ladle transport, and feature articulated steering and U-frame construction for excellent maneuverability, low height, and good operator visibility.
The Kress ladle carrier supports the ladle by its trunnions using load hooks, and is capable of handling the ladle from the ground, from transfer cars, or from a suitable stand.
Kress ladle carriers are designed for continuous operation in a harsh steel mill environment with simple, rugged construction utilizing standardized components designed for ease of maintenance. Specialized design ensures a carrier that is ideal for the job, can be easily serviced, and has a reliable, ready source of parts and service support