Kress is on the cutting edge of technology with the latest CAD software.
Kress utilizes several CAD systems to engineer our machines. The primary CAD system at Kress is Unigraphics NX. Kress stays up to date with current software releases to take advantage of the software to produce a superior product. Other CAD systems at Kress.
• Solid Edge
• ProE Wildfire
• Auto Cad LT
• Altair HyperWorks FEA
• NX Nastran
Kress manufacturing has many tools and capabilities in house.

• ESAB Avenger CNC Torch
• Capabilities up to 8 inch (20 cm)
• 750 Ton Pacific Press Brake
• Toshiba Horizontal Machining Center (With Optical Probe)
• Okuma LH 55 Flat Bed CNC Lathe
• Capabilities up to 118 inches (3 meters)
• Okuma LR 35 Slant Bed CNC Lathe
• Bullard Vertical Lathe
• Capabilities up to 69 inches (1.75meters)
• Mori Seiki MV 65 Vertical Machining Center
• Clausing Colchester CNC Flat Bed Lathe
• Some Machining Capabilities Up To 22,000 lb. (10,000 kg)
about Kress
Kress Corporation - Global Solutions For The Long Haul
Kress Corporation is located in Brimfield, IL, just 20 mins west of Peoria, IL.
We are the world's leading manufacturer of specialty transport carriers—with machines operating worldwide in the metals/ material handling industry.
Each Kress carrier offers exceptional maneuverability, heavy-duty construction, and high load capacity—providing customers with a durable, cost-efficient machine solution that is built to meet application requirements.

Kress' long tradition of excellence continues with the specialty transport carrier product line that has been engineered and constructed to deliver superior performance, outstanding reliability and enhanced lifecycle value.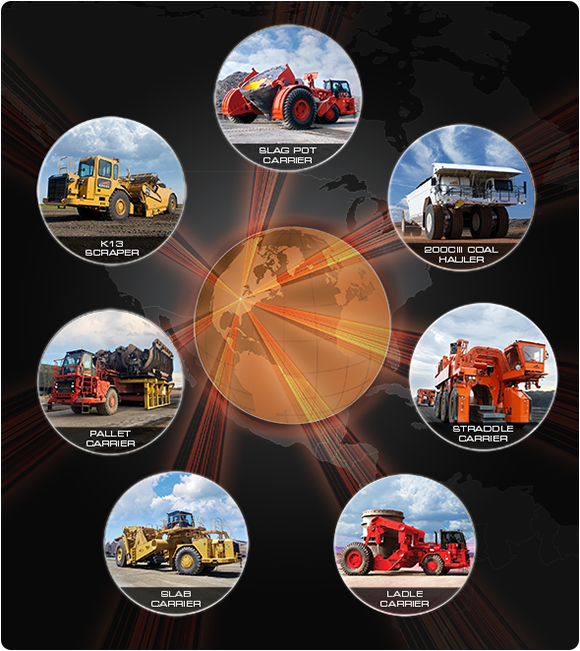 Kress Corporation welcomes the
opportunity to work with your
company. For more information
about Kress Carriers, please
contact us today.