Kress slag pot carrier
higher productivity
Kress Slag Pot models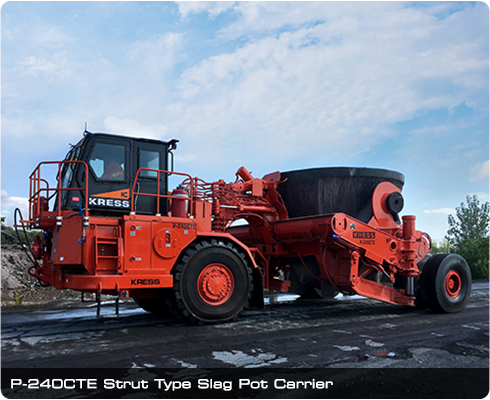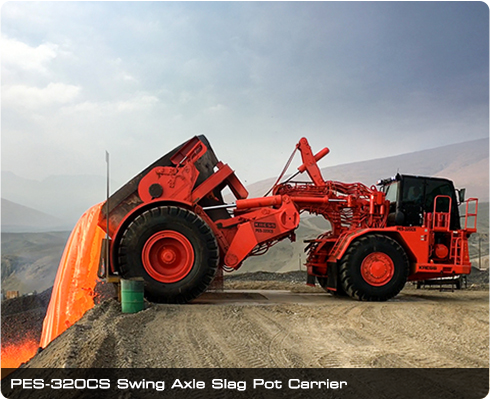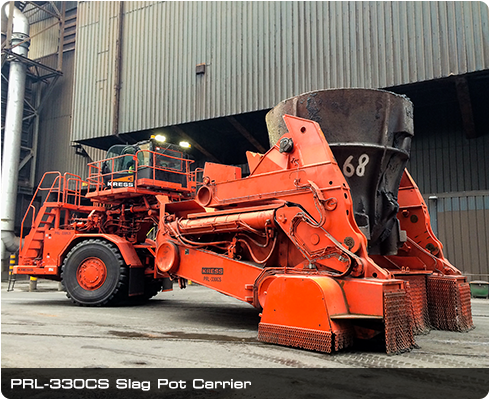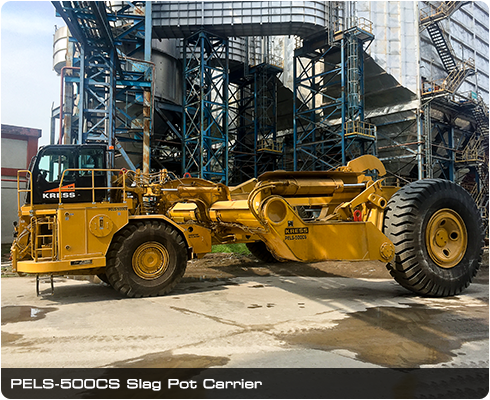 Kress
Slag Pot Carrier
Engineered for Performance..
Designed for Comfort..
Built to Last!
Kress Corporation is the world's leading manufacturer of slag pot carriers, with hundreds of units in operation throughout the world in the steel, nonferrous, and ferroalloy industries.

Kress slag pot carriers are available in a wide range of models and capacities up to 250 tons (227 tonnes) handling slag pots up to 1589 cu ft. (45 cu m).
Each Kress carrier is custom designed to handle a specific slag pot as well as accommodate the production requirements and dimensional limitations of each individual job site. The carriers are powered by standard Caterpillar power modules supported by the worldwide Caterpillar dealer network.
Using positive hydraulic control, the pot is tipped to pour molten slag into pits for cooling and processing. The Kress deskulling system speeds removal of skulls without damage to the pot or carrier.