Kress Straddle Carrier
higher productivity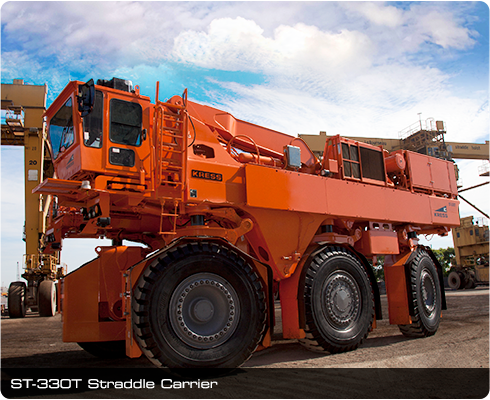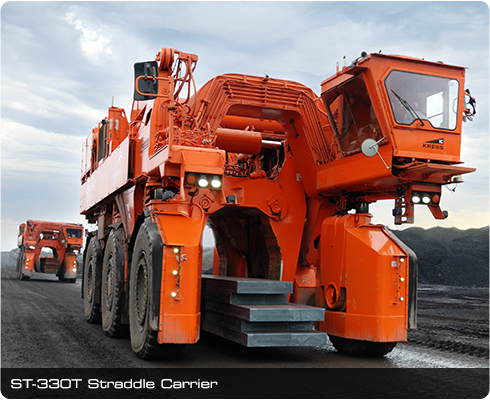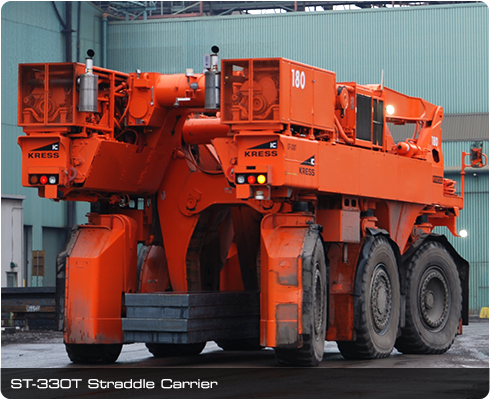 Kress
Straddle Carrier
Engineered for Performance..
Designed for Comfort..
Built to Last!

Kress Straddle Carriers are cost efficient
machines ideally suited for transporting hot/cold products such as slabs, blooms and coils.

Designed with high-lift hydraulic tongs for
excellent flexibility, they can pass over storage yard rows fully laden as well as access confined plan areas. Featuring unrivaled maneuverability, Kress Straddle Carriers are capable of traveling through even the most high density stockyards
–providing rapid transport and loading/unloading cycles.

Kress Straddle Carriers are available
in a variety of configurations with load
capacities up to 150 tonnes.