Kress Quality
higher Standards
Kress Quality Department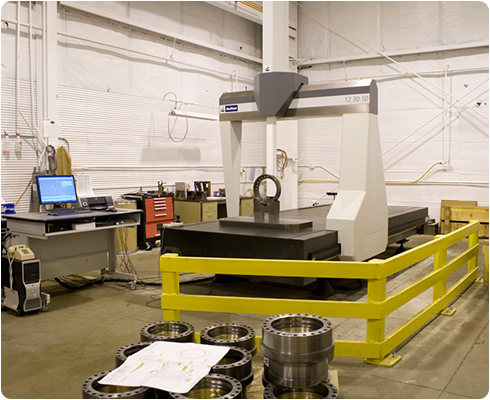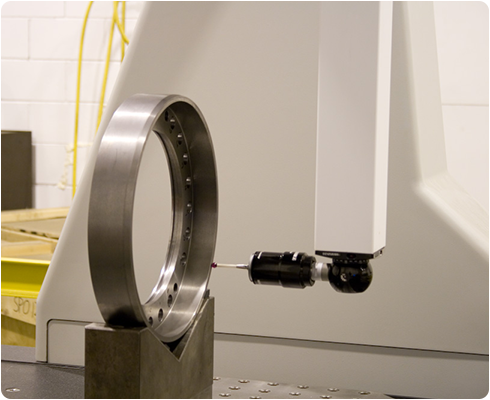 Sheffield Endeavor 12.30.10 CMM (pictured above)
• Renishaw SP600M Scanning Head
• "PC -DMIS" Inspection Software
• Measuring Envelope of 4' x 10' x 3.1' with
• Measuring Accuracy of Plus or Minus .00013 in
• Weight Capacity up to 4,400 lbs (1,996 kg)
ROMER 3000i Portable CMM
• Auto surface-sensing probe
• Roamer "Power Inspect" inspection software
Kress
ISO 9001:2015
ISO at KRESS:

ISO 9001:2015 specifies requirements for a quality management system where an organization needs to demonstrate its ability to consistently provide product that meets customer and applicable statutory and regulatory requirements, and aims to enhance customer satisfaction through the effective application of the system, including processes for continual improvement of the system and the assurance of conformity to customer and applicable statutory and regulatory requirements.


An organization that has implemented ISO 9000 must carry out regular internal audit checks to ensure that developed procedures are being adhered to at all times and that they are being updated regularly to come into line with the company's demands. The board of senior managers must review the audit results and correct any defects or faults within a given time frame are evaluated by an external body to determine if applicable standards are met. If standards are met, accredited status is granted by the agency.


KRESS is annually audited by NSF for ISO certification. The external audit forces Kress to objectively analyze our current internal processes, which can result in the implementation of more efficient and cost-effective production processes.


The internal audit program covers each ISO element a minimum of twice per year.
The audit schedule is reviewed and updated/approved at least once per year to ensure it is effective